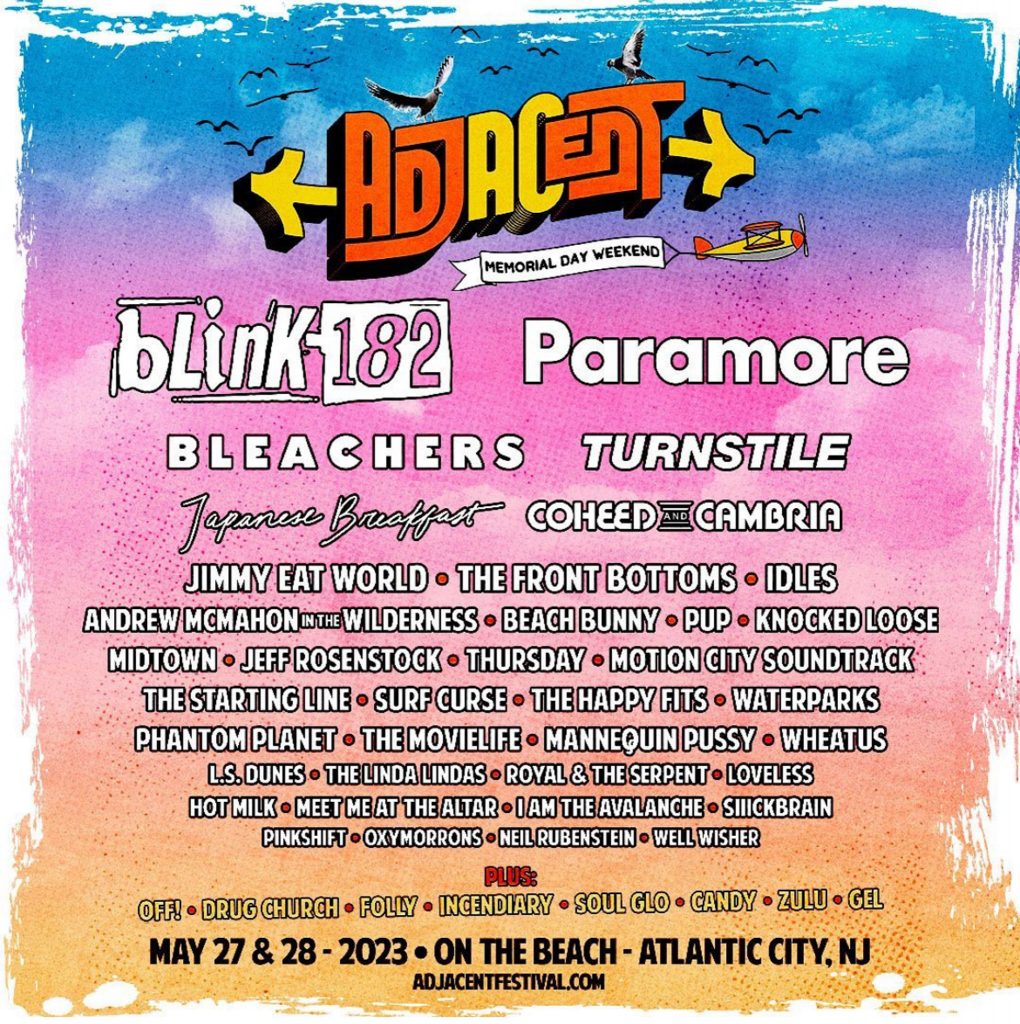 Next weekend the first-ever Adjacent Festival is taking place on the beach in Atlantic City, NJ. Here's everything you need to know:
Single-day and two-day passes are on sale at www.adjacentfestival.com. Travel packages are
also available. City. A portion of the proceeds benefits Atlantic City Boys & Girls Club.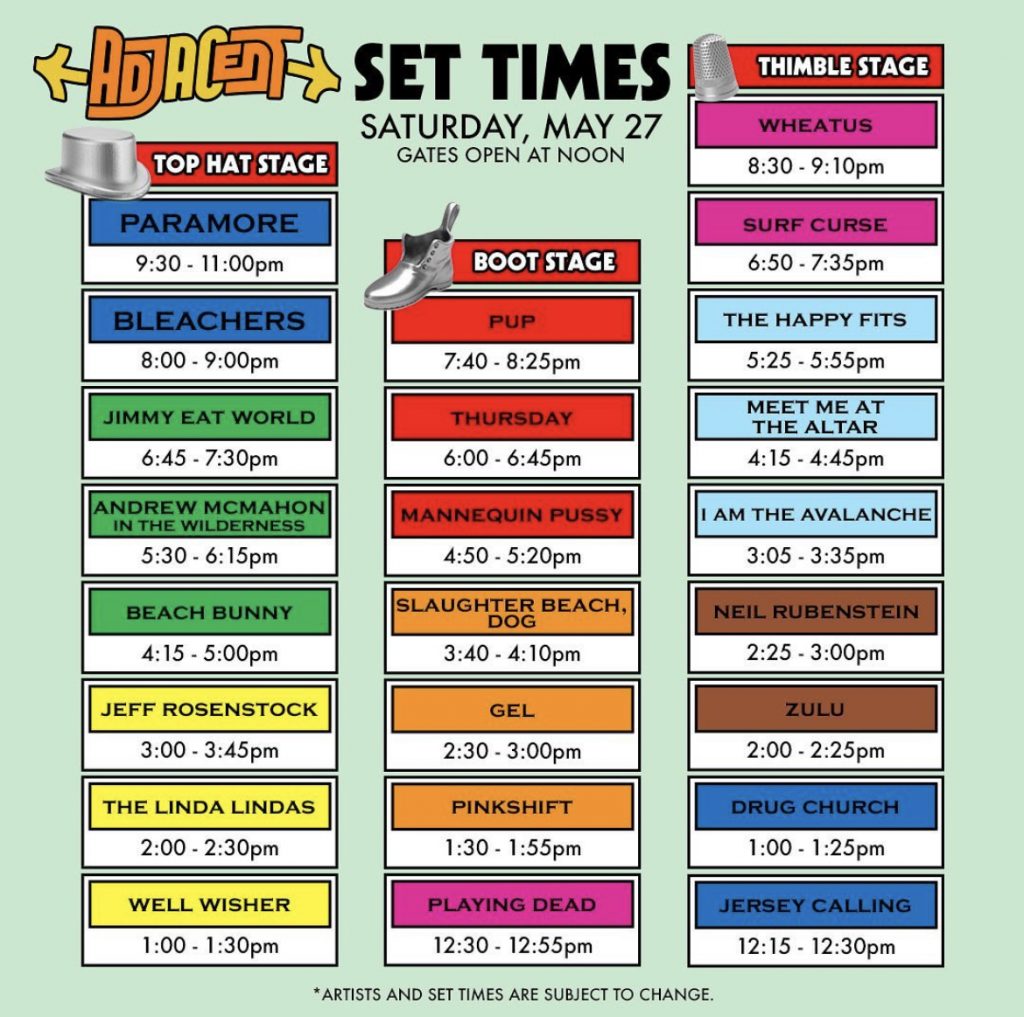 The Sad Punk's must see bands for Saturday – Pinkshift, Drug Church, Zulu, Gel, Meet Me at the Altar, Mannequin Pussy, Thursday, Pup, & Paramore
The Sad Punk's must see bands for Sunday – Soul Glo, Knocked Loose, L.S. Dunes, Japanese Breakfast, Coheed and Cambria, Turnstile, & Blink-182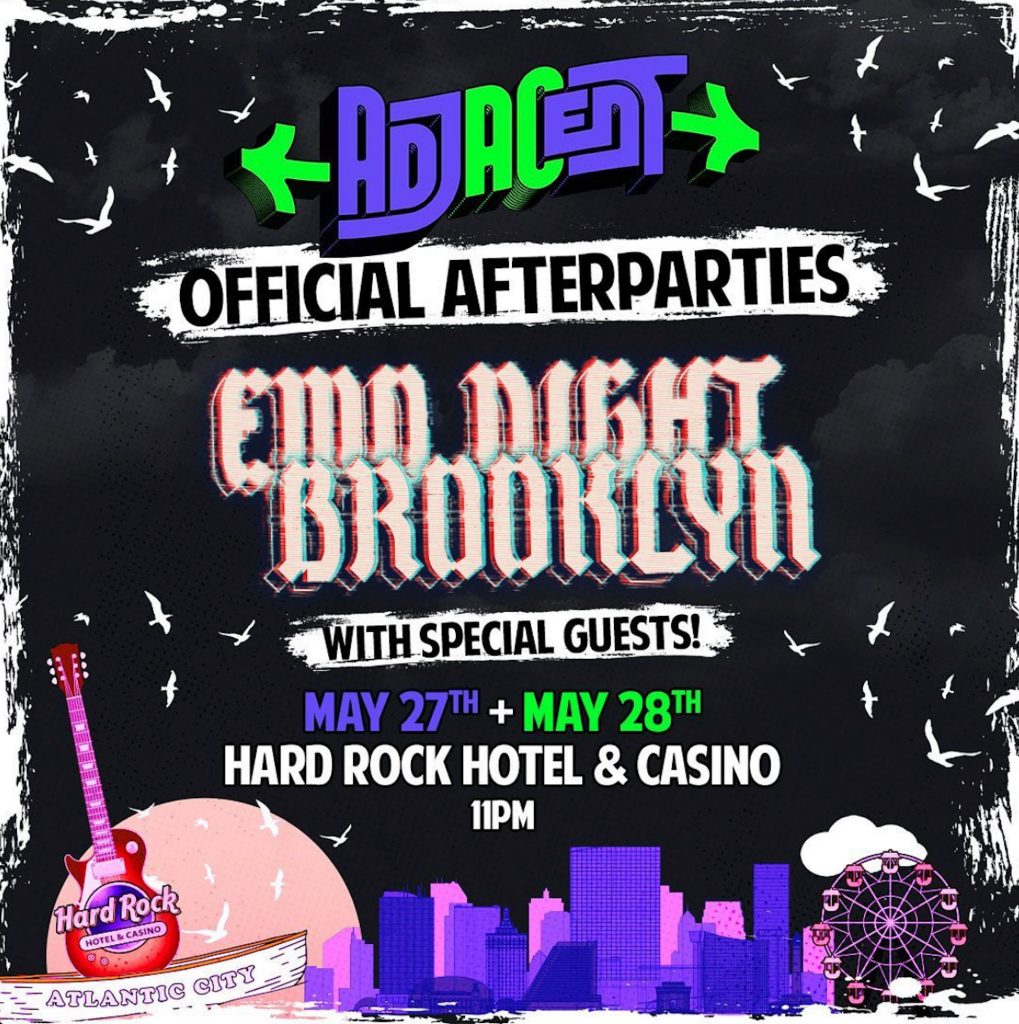 Both nights, Emo Night Brooklyn is hosting afterparties at The Hard Rock Hotel & Casino.
See you on the beach Memorial Day weekend!