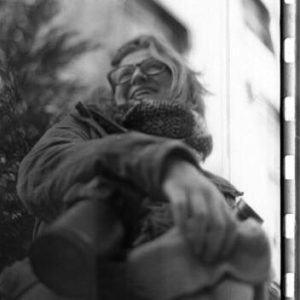 Hannah Fielo is a photographer currently going to the University of the Arts in Philadelphia. Majoring in photography, Hannah shoots mostly street photography on film, hoping to focus on photojournalism. At home in New Jersey, Hannah works at Black Lab Studio and Imaging in Flemington. She works in the darkroom developing and printing black and white film, and in the lab with color film, digital printing, and scanning. Personally, she shoots mostly film, but enjoys shooting and editing digital as well, mostly for show photography. In the past, Hannah has had an online internship with the TAX Collection, an art webpage and Instagram account, and curated an Instagram page for them for a while. She has also worked with a few music publications as well, and is continuing that path with Sad Punk Press.
Website: hkfielo.com
IG: @hannahfielo / @fielofilm
Twitter: @hannahfielo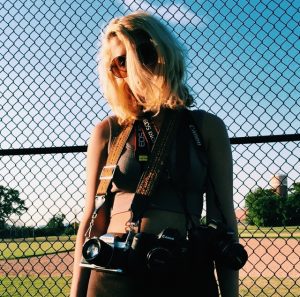 Skylar Watkins is a filmmaker and photographer currently working in Philadelphia, PA.Originally from Nashville and the Washington D.C. area, she goes to the University of the Arts for film with two minors in photography and business. When she's not shooting shows, Skylar shoots fashion & portraiture in both digital and analogue formats. Skylar also has experience in curating galleries and film festivals. She's worked with various publications in the past, and is excited for this new chapter in her work, Sad Punk Press. 
Website: skylarwatkins.com
IG: @thesadpunk_ / @_skylarwatkins
Twitter: @_skylarwatkins